Uncooperative Chicken Locked In Tense Standoff With Police
Why didn't the chicken cross the road?
That was the question hot on everyone's mind earlier this week after a lone rooster was discovered standing, inexplicably, in the middle of a five-lane street in Yakima, Washington.
Local law enforcement, who arrived to the unusual scene, were among those perplexed.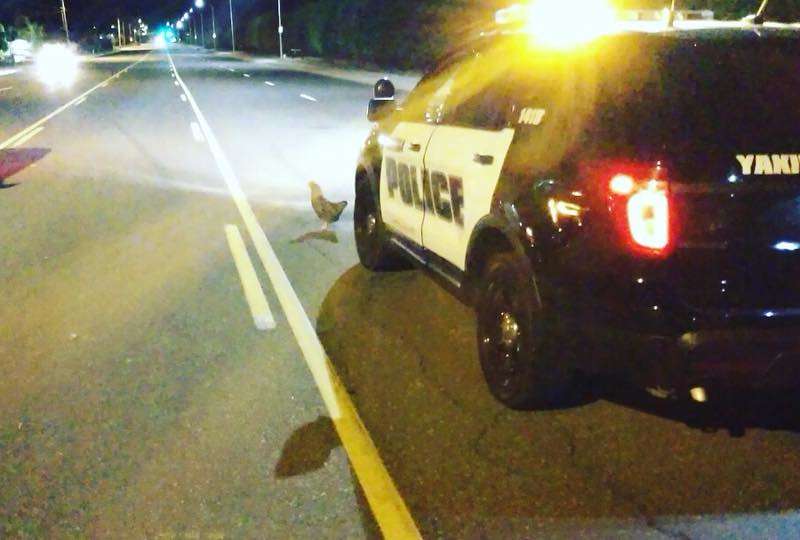 Credit:
Yakima Police Department
Despite having attracted the attention of police, the bird still wouldn't budge.
And that's when a standoff began between the chicken and Yakima Police officer Ira Cavin.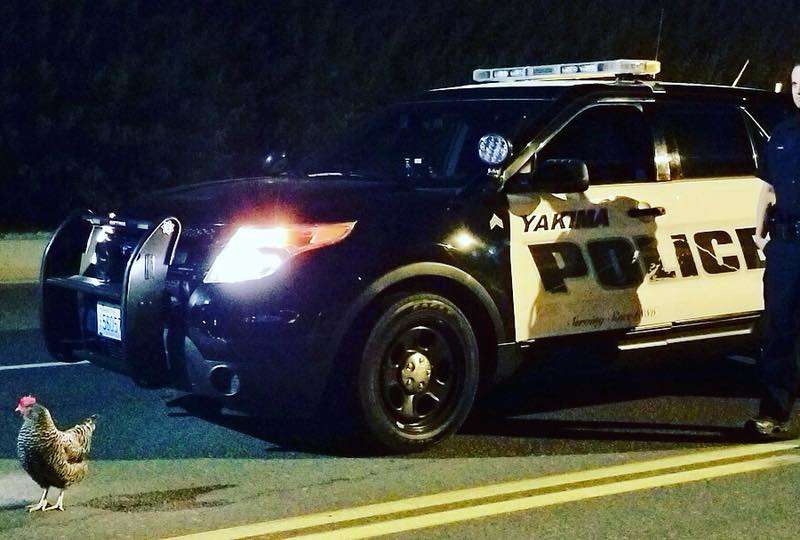 Credit:
Yakima Police Department
Things got tense. And a little weird.
"Some nights you arrest bad guys and some nights you have a staring contest with a chicken," the police department wrote online. "You just never know what a shift can bring!"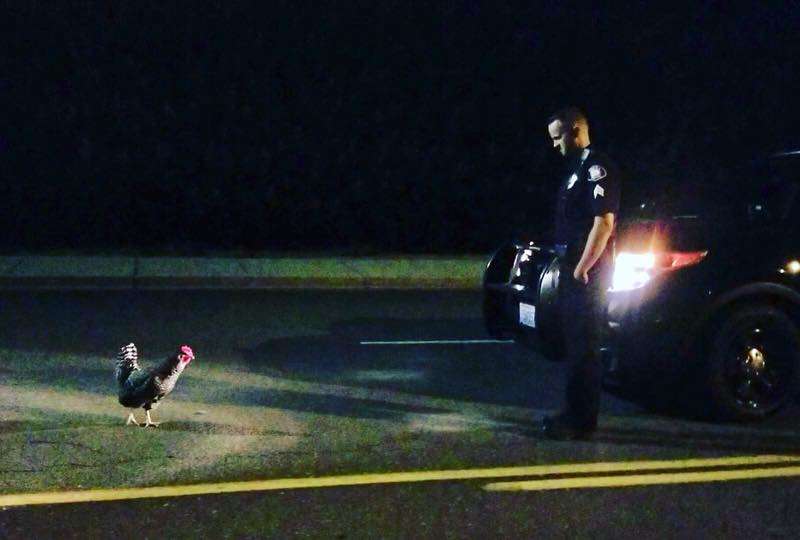 Credit:
Yakima Police Department
Fortunately for all involved, no firearms were drawn or pointy beaks wielded, and tensions soon eased.
With a little guidance from Cavin, the chicken eventually did cross the road — disappearing into the night where, perhaps, he continued to sit and ponder whether or not he made the right decision.
The officer certainly has no clue.



Credit:
Yakima Police Department
"I'm not sure exactly why the chicken crossed the road. We're still investigating that part," Cavin told news station KIMA TV. "I attempted to question the chicken but he wasn't really communicating with me."
It seems we'll never know.